by Jay Hiller, February 25, 2023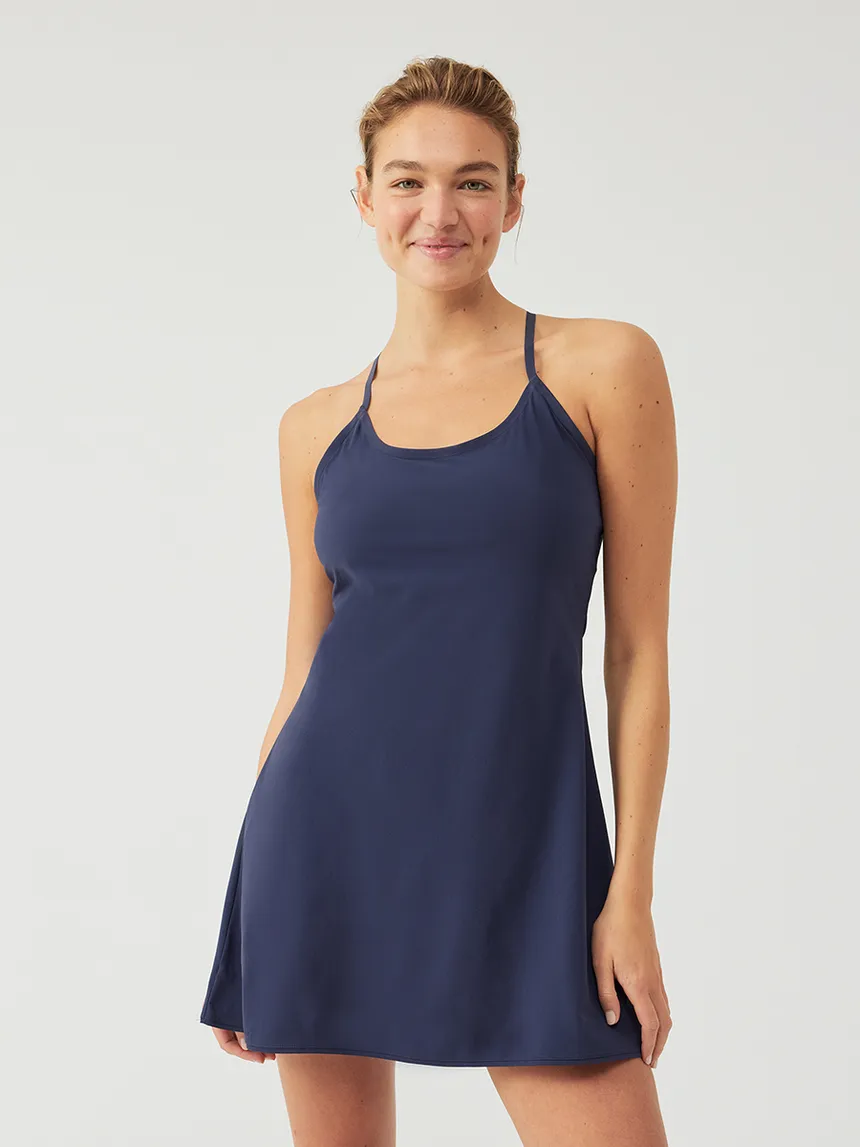 A running dress. This is not me.
I was listening to an interview today with a 65-year old woman who is a world champion marathon walker, Yolanda Holder. She had a lot of great things to say about staying active and open to things as you get older. And of course, the part I focused on was when she said something to the effect of You do all this work, why not look good doing it? At the time, I was working out in 15 year old yoga pants and a top that didn't match. I interpreted this as a license to order a running dress. Then I texted my hairdresser.
For those interested in the interview, which was on the Age is Irrelevant podcast, here's the link:
https://www.ageisirrelevant.com/podcast
I also liked what another guest on another episode of this podcast said about aging, "Age is to be lightly regarded." It's a concept that's resonating with me this week.
My workout
The month is about to change over, which means I'll be starting a new set of workouts. I really liked what I was doing this month. Today I started with hex bar squats and overhead presses. I'm still a big fan of the hex bar. I also did deadlift variations, inverted rows, step ups, bicep curls and tricep extensions. I hula hooped during the intervals, which probably wasn't smart but I enjoyed doing it. I was going to go swimming tonight, but decided to go later in the week instead.
Subscribe here: